Thursday, April 11th, 2013
BYU (Brigham Young University) is operated by The Church of Jesus Christ of Latter-day Saints, often mistakenly called the "Mormon Church."  BYU students take nearly a semester of spiritually uplifting, stimulating religion classes.
In this series (see below), students enrolled in scripture study classes have shared their thoughts, insights, and reflections on the Book of Mormon in the form of letters to someone they know. We invite you to take a look at their epiphanies and discoveries as they delve into the scriptures.
In publishing these, we fulfill their desire to speak to all of us of the relevance, power and beauty of the Book of Mormon, a second witness of Jesus Christ and complement to the Bible. The Book of Mormon includes the religious history of a group of Israelites who settled in ancient America.  (The names they use are those of prophets who taught the Book of Mormon peoples to look forward to the coming of Christ—Nephi, Lehi, Alma, Helaman, and other unfamiliar names.  We hope those names will become more familiar to you as you read their inspiring words and feel the relevance and divinity of their messages through these letters.)
Let us know if you'd like to receive your own digital copy of the Book of Mormon, and/or if these messages encourage and assist you spiritually as well.
Book of Mormon Reflections: Trials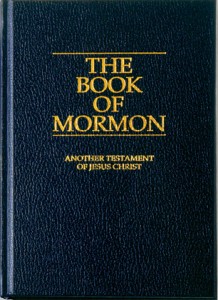 I am a freshman at BYU studying MDT (Music Dance and Theatre) and this is to my non-member boyfriend:
We learned a lot in my religion class at BYU this week. We were studying from the Book of Mormon, which is another testament of Jesus Christ. We talked about how when you have trials you can either better yourself from it, or become bitter. An example of this in the Book of Mormon, is Alma 62:41:
"But behold, because of the exceedingly great length of the war between the Nephites and the Lamanites many had become hardened, because of the exceedingly great length of the war; and many were softened because of their afflictions, insomuch that they did humble themselves before God, even in the depth of humility."
In this chapter it shows how the Nephites and Lamanites (two different groups of people that fight against each other in the Book of Mormon) chose different paths when it came to their trials. The Lamanites grew hard after their trials and the Nephites grew soft after their trials. The latter people became better people because they were positive in their trials. Something my teacher told us is if you look at better and bitter, the only difference is the letter "I." When we only think of ourselves in our trials, we become bitter and cannot better ourselves. We should take the high road, be positive, and just be better people. I wanted to share this with you since this is a topic we discuss a lot; trying to not be negative when put in negative situations. Even though you are the one telling me to do this, I wanted you to hear this and read the scripture as it's something you believe in. I wanted to show you how there are many truths in the Book of Mormon.
There was something else that we discussed that I think you might be able to learn about. My teacher discussed that sin and death are always final, when you are alone. However, when you're with God, you can overcome these things since he died for our sins. I really like this since I think we as people fear sin and death. When we are with God, we don't need to fear these things. I hope that these messages can help you understand what members of the Church of Jesus Christ of Latter-day Saints believe in.
Additional Resources: