Tuesday, January 24th, 2012
When Mitt Romney released his taxes, it showed large donations to charity, including to his church, The Church of Jesus Christ of Latter-day Saints. Members of this church are sometimes called Mormons. Three million dollars was donated to charity, with about 1.5 million dollars going to his church.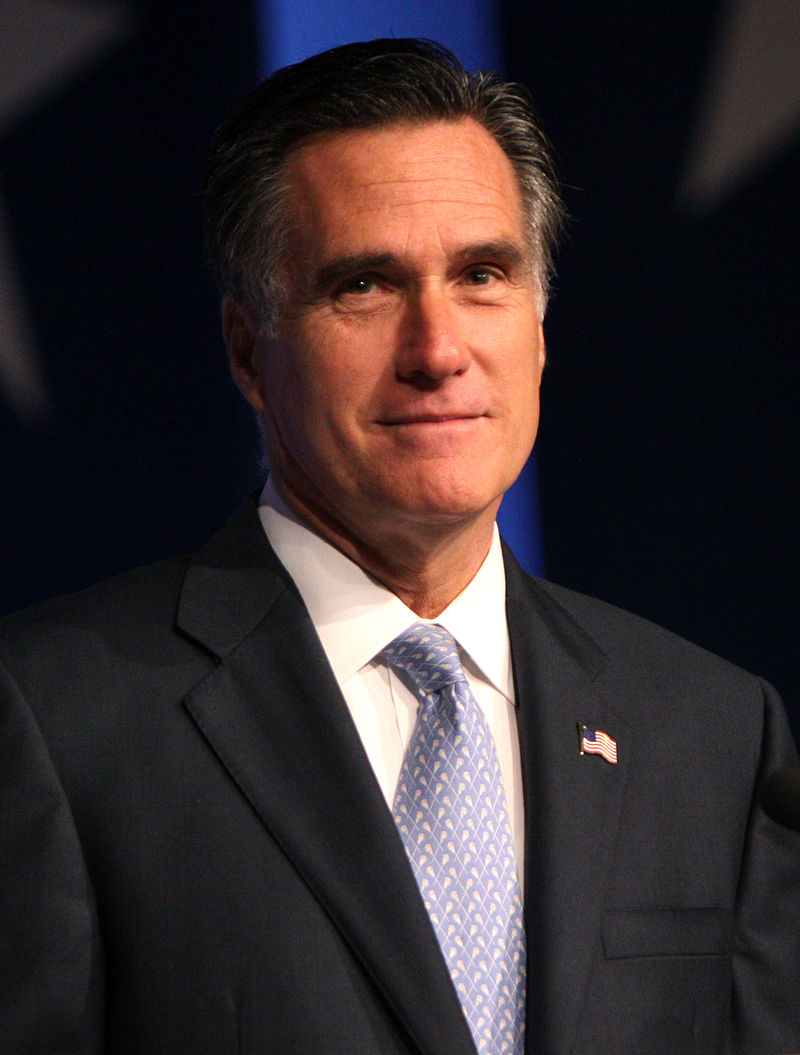 Mormons follow the Biblical commandment to tithe, so Romney, as a practicing and believing Mormon, pays at least ten percent of his income in tithing. The word tithe means a tenth, and so, to be fully practicing the law of tithing, a person who believes in and follows the Bible must pay a full tenth of his or her income. In addition, the Bible requires believers to pay offerings.
"Will a man rob God? Yet ye have robbed me. But ye say, Wherein have we robbed thee? In tithes and offerings.
"Ye are cursed with a curse: for ye have robbed me, even this whole nation.
Bring ye all the tithes into the storehouse, that there may be meat in mine house, and prove me now herewith, saith the Lord of hosts, if I will not open you the windows of heaven, and pour you out a blessing, that there shall not be room enough to receive it" (Malachi 3:8-10).
When Mormons join the church—or when anyone who believes in the Bible joins a church or makes a private covenant to follow God—they commit to pay an honest tithe and additional offerings. Mitt Romney has said that no one should be critical of a person who honors his financial commitment to God. In fact, he believes they should expect a candidate to keep commitments he has made, and particularly those made to God.
What does Mitt Romney's church do with the tithing money? Tithing money is used to pay the costs of operating the church, funding missionary work, and performing humanitarian efforts. No tithing money is spent on salaries for church leaders. When Mitt Romney served as a bishop (a lay pastor) and later as a stake president (overseeing an area similar to a Catholic diocese) he was not given a salary. He held a secular job in his community and supported his family on his own. His church work was done after work hours.
Regardless of how much money the church takes in for tithing, the church's leadership does not personally benefit from it. Even the full-time church leaders—the prophet and his apostles—do not receive a salary, one feature that makes them very different from the leaders of most churches. If they are unable to support themselves through private funds, such as pensions, they receive a modest stipend, but this money does not come from tithing. Unlike many churches, the Mormons do not include their businesses as part of their "ministry." They operate a small number of for-profit enterprises on which they pay taxes, most operated under Deseret Management Corporation, a holding company organized in 1966. Funds for stipends come from these for-profit funds. A church leader who is wealthy has become so through his secular work, not his church work.
Money paid as tithing is carefully monitored. The Mormons do not have a collection plate and members place their contributions in envelopes and hand it to one of three leaders privately. When the money is counted and recorded, at least two leaders must be present. Audits are conducted at many levels, both locally and at the international level. These audits are done by ordinary church members who are not church leaders.
The Encyclopedia of Mormonism explains how controls are in place at Church headquarters:
"The Church has an Audit Committee composed of experienced businessmen who are not associated with the Church as employees or General Authorities. This committee reports directly to the First Presidency of the Church and works closely with the Finance and Records Department and the Auditing Department to ensure strict adherence to ethical principles and rigid financial policies and procedures. The Auditing Department also reports directly to the First Presidency of the Church and thus maintains its independence from all other departments. Its staff of certified public accountants performs ongoing audits of finance, operation, and computer systems for Church departments and other Church-controlled organizations. Responses to all audits are required and are monitored."
The independent audit committee issues a report in General Conference each year. This is an international conference held twice a year.
Tithing is issued to congregations, stakes, and programs according to needs. Each organization receiving funds must submit a proposed budget which is reviewed. Money is distributed based on the needs of that group. Since all Mormons are volunteers, they are instructed not to spend money on their callings (volunteer church service) and so a budget is needed to cover the expenses of all programs. For instance, a Sunday class for children requires a lesson manual for the teacher as well as various teaching supplies—crayons, paper, flannel boards, chalk boards and so on. Boys who belong to a church sponsored Boy Scouts program have all their costs for dues and membership covered by the church. The church often sponsors community events which also require funding.
Of course, running a church has costs. Buildings must be safely built, maintained, and furnished, lawns must be cared for, and cleaning supplies must be purchased. Although missionaries pay for their missions, the costs have been equalized and so more expensive missions may require greater funding and teaching supplies must be provided.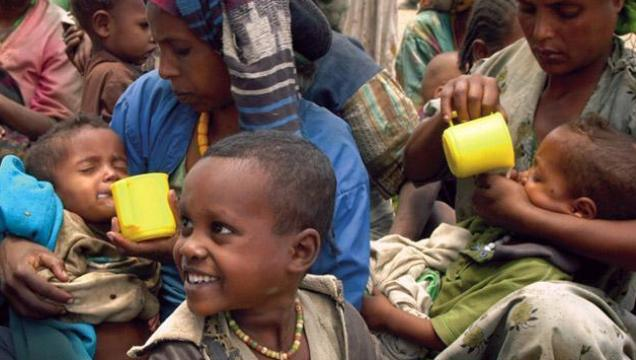 The church operates a number of humanitarian programs. The better known fund is the Humanitarian Aid program, a registered non-profit which provides aid regardless of nationality or religion. This program sends in supplies during natural disasters. For instance, when Haiti experienced its devastating earthquake, Mormons sent in two planeloads, each containing 80,000 pounds of food and other resources just in January of 2010. Today, long after many other groups have left, the Mormons are still there serving the people. Typically, in a year's time, the church will ship 12 million pounds of shoes and clothing, one million hygiene kits, and a million pounds of medical supplies to those in need. They train hundreds of people in the United States and around the world in employment skills and help them find work. It has spent more than a billion dollars in cash and supplies for humanitarian work since it began keeping records in 1985. This service is rendered in more than 185 countries. The church operates programs in neonatal resuscitation, efficient farming in developing nations, wheelchair, dental, and eyeglass assistance, immunization programs, clean water initiatives and other services that help bring better lives to those in need. 100 percent of the money donated to this program goes to the actual aid. The church pays administrative costs from other funds.
In addition to this international program, more money and time is spent in local congregations and areas. Days of Service are a popular activity for Mormon groups worldwide. These are days when Mormons, and those who wish to join them, tackle community projects in their own areas. Many local congregations make blankets, provide literacy and ESL programs, create kits for the homeless, and do other projects paid for from church funds but not recorded in the humanitarian aid statistics.
Mormons also care for their own members. One unique program is known as fast offerings. Mormons are asked to fast for twenty-four hours (two meals) if they are physically able to do so. This fast means no food or drink of any kind. They donate what they would have spent on food and drink to a fast offering fund to care for those in need who live in their own congregation. The funds are used to provide temporary assistance in food, housing, and other emergency necessities. If there is more need than a congregation can support, the church provides supplemental funding. Those who receive help are invited to participate in additional church service in order to preserve their pride and sense of self-sufficiency. Although the aid is nearly always worth more than the work provided, it allows the receiver to give something for it. In addition, since he helps others through his own contributions during good times, he has a stronger sense of community taking turns helping each other out.
Mitt Romney's Mormon money is going to good use helping to run the programs of the church and to serve those in need.