Dallin H. Oaks Speaks at Harvard Law School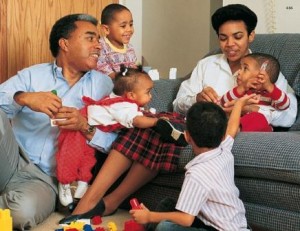 Elder Dallin H. Oaks, member of the Quorum of the Twelve apostles, spoke at Harvard Law School on 26 February 2010. This speech was part of the annual Mormonism 101 series. In the talk, Elder Oaks addressed a number of basic
principles of Mormonism, explaining that a survey showed few people really knew anything at all about Mormons, and what they did know was wrong or misunderstood.
"My object is to illuminate several premises and ways of thinking that are at the root of some misunderstandings about our doctrine and practice.
We Mormons know that our doctrines and values are not widely understood by those not of our faith.  This was demonstrated by Gary Lawrence's nationwide study published in his recent book, How Americans View Mormonism.  Three-quarters of those surveyed associated our Church with high moral standards, but about half thought we were secretive and mysterious and had "weird beliefs."[1] When asked to select various words they thought described Mormons in general, 87% checked "strong family values," 78% checked "honest," and 45% checked "blind followers."[2]
When Lawrence's interviewers asked, "To the best of your understanding, what is the main claim of Mormonism?" only 14% could describe anything close to the idea of restoration or reestablishment of the original Christian faith. Similarly, when another national survey asked respondents what one word best described their impression of the Mormon religion, not one person suggested the words or ideas of original or restoration Christianity.[3] "
Elder Oaks focused on three aspects of Mormonism in his discourse:
1.    The nature of God, including the role of the three members of the Godhead, and the corollary truth that there are moral absolutes.
2.    The purpose of life.
3.    The three-fold sources of truth about man and the universe:  science, the scriptures, and continuing revelation, and how we can know them.
These three principles form the foundations of Mormonism and the explanation for why Mormons believe what they believe. However, they are also frequently misunderstood or misrepresented.
Elder Oaks explained that while most Christians believe in God, Jesus Christ, and the Holy Ghost, Mormons have a somewhat different view of this Godhead. This belief is the first statement in the Articles of Faith, a document listing thirteen fundamental principles of Mormonism. Mormonism teaches that God, Jesus Christ, and the Holy Ghost are three distinct beings, unified in testimony, purpose, and values.
"We maintain that these three members of the Godhead are three separate and distinct beings, and that God the Father is not a spirit but a glorified Being with a tangible body, as is his resurrected Son, Jesus Christ.  Though separate in identity, they are one in purpose.  We maintain that Jesus referred to this relationship when he prayed to His Father that His disciples would be "one" even as Jesus and his Father were one (see John 17:11)—united in purpose, but not in identity."
Elder Oaks explained that Mormons believe Jesus Christ is the only Begotten Son of God, that He created the earth, that He is our teacher, and that through Him, we can be saved.
"Because of His resurrection all who have ever lived will be raised from the dead.  He is the Savior whose atoning sacrifice opens the door for us to be forgiven of our personal sins so that we can be cleansed to return to the presence of God our Eternal Father.  This is the central message of the prophets of all ages.  Joseph Smith stated this great truth in our third Article of Faith:  "We believe that through the Atonement of Christ, all mankind may be saved, by obedience to the laws and ordinances of the Gospel."
As members of The Church of Jesus Christ of Latter-day Saints, we testify with the Book of Mormon prophet-king Benjamin that "there shall be no other name given nor any other way nor means whereby salvation can come unto the children of men, only in and through the name of Christ, the Lord Omnipotent" (Mosiah 3:17)."
The second principle Elder Oaks introduced was that of the purpose of life, something most people worry about. For Mormons, the purpose of life is rooted in what happened before we were born. Mormons teach we lived with God prior to our births, as spirits, and that we agreed to come here to gain bodies and to be tested. Through the atonement and obedience to the commandments God and Jesus patiently taught, we can return to God's presence someday.
Another purpose of life on earth is to gain a family. Mormons teach that family is not something created just for life on earth, to end in divorce at the end of life. Rather, the reason God made our feelings of love for our families so powerful was because He never intended for us to force that love out of our hearts when we arrive in Heaven, a place we will be happier than we ever imagined. To be truly happy, most of us need our families, and God planned that we could earn the right to have them with us for eternity. That provides a family-centeredness that is made more powerful by knowing it is forever.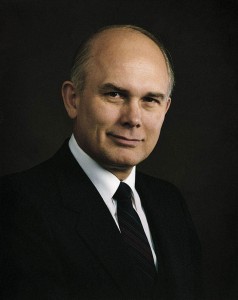 Elder Oaks said, "My faithful widowed mother had no confusion about the eternal nature of the family relationship.  She always honored the position of our faithful deceased father.  She made him a presence in our home.  She spoke of the eternal duration of their temple marriage and of our destiny to be together as a family in the next life.  She often reminded us of what our father would like us to do so we could qualify for the Savior's promise that we could be a family forever.  She never referred to herself as a widow, and it never occurred to me that she was.  To me, as a boy growing up, she wasn't a widow.  She had a husband and we had a father.  He was just away for a while."
Mormons teach that marriage and family are essential to God's eternal plan. He planned for us to have families and taught the pattern for family life, a traditional family consisting of a mother, a father, and children.
Elder Oaks quoted the speaker of the previous year, who pointed out that congregations are assigned geographically. Mormons do not decide which congregation they wish to attend. This causes them to be diverse, racially, economically, and in other ways, including age. A middle-aged couple might find themselves in a congregation with many young college students. A wealthy member might be assigned to an inner-city congregation. As Mormons move or boundaries change, they learn to interact with and respect people of all ages, economic standings, races, and other ways of being different.
Mormons are also assigned church work, often placing them in positions with people very different from themselves. An organizational president might be just twenty-three years old, with counselors serving under her who are twice her age. They learn to respect the younger woman's leadership, and the young president learns to respect the experience and wisdom of the older women. Today's leader might be tomorrow's nursery assistant. People aren't promoted, but simply assigned to a variety of positions in a lifetime, some requiring them to lead and other positions requiring them to follow.
One unique aspect of Mormonism, addressed in the final principle of Elder Oak's talk, is that of sources of truth. While Mormons accept many sources as a place to find truth—including science—they recognize some things can never be proven in a laboratory.
"We seek after knowledge, but we do so in a special way because we believe there are two dimensions of knowledge, material and spiritual.  We seek knowledge in the material dimension by scientific inquiry and in the spiritual dimension by revelation."
Elder Oaks explained that Mormons believe in revelation. Throughout the Bible, we learn that God communicated with His children through prophets. Today, Mormons proclaim that prophecy has returned to earth, just as it often did in Biblical times after episodes of apostasy. A prophet heads the church and receives revelation from God to guide the church and the people.
However, individual people also have the right to receive revelation, not for the entire church, but for their own sphere of responsibility. A person can always turn to God to know whether or not the Church is true and the prophet speaks the words of God. Prospective members are counseled to avoid blind obedience and to instead pray and ask God whether or not what they've learned is true. After baptism, they are always free to again turn to God for confirmation of anything they aren't sure of.
"Personal revelation—sometimes called "inspiration"—comes in many forms.  Most often it is by words or thoughts communicated to the mind, by sudden enlightenment, or by positive or negative feelings about proposed courses of action.  Usually it comes in response to earnest and prayerful seeking.  "Ask, and it shall be given you;" Jesus taught, "seek, and ye shall find; knock, and it shall be opened unto you" (Matt. 7:7).  It comes when we keep the commandments of God and thus qualify for the companionship and communication of the Holy Spirit."
This personal revelation is the reason Mormonism continues to grow and to produce a membership with unshakable faith. If a person takes advantage of God's promises, really working to know the truth, and being patient, they develop an unshakable testimony in time.
Read the entire talk: Fundamental Premises of Our Faith.
Tags: Dallin H. Oaks, Harvard, Harvard Law School, Mormon Beliefs, Mormonism 101
This entry was posted on Monday, March 8th, 2010 at 10:33 am and is filed under Array. You can follow any responses to this entry through the http://www.mormonchurch.com/1285/mormon-dallin-oaks-harvard/feed feed. You can leave a response, or trackback from your own site.
Leave a Reply