The Mormon Ethic of Civility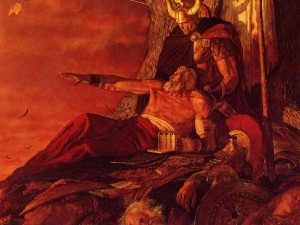 Joining with other religious voices in recent weeks, The Church of Jesus Christ of Latter-day Saints, whose members are informally called Mormons, issued a statement on civility. Titled "The Mormon Ethic of Civility," it called for an increase in moderation, respect, and reason in our lives, particularly in the political arena.
The political world is astir. Economies are faltering. Public trust is waning. Individuals feel vulnerable. And social cohesion wears thin. Meanwhile, stories of rage and agitation fill our airwaves, streets and town halls. Where are the voices of balance and moderation in these extreme times?
The Church called on members and others to return civility to all aspects of their lives, working together in a spirit of cooperation to resolve the challenges the world is facing. They remind each person that Jesus taught us to treat others as we ourselves wish to be treated and that we are commanded to love one another and to act in love.
Mormon leaders acknowledge the diversity of the nation, and the competing interests of various groups. They do not back down on serious moral issues, but they do ask that people tackle them in productive and civil ways. "What we need is rigorous debate, not rancorous altercations."
Leaders referred their members to the Book of Mormon, which records the history of a civilization that revolved between prosperity and happiness, and complete decay. They remind members that the decay almost invariably began with a faltering in civility. The Book of Mormon was written in ancient times for our times. The history shared was meant to protect us if we follow the lessons learned, and the Book of Mormon civilization has much to teach on this subject.
The statement moves very specifically to politics near the end of the document, reminding Church members that the church is found all over the world, and includes members of very diverse beliefs, political parties, and cultures. They again remind their members the church does not exactly align with any political party in any country, including the United States, and that their values are found in many different political parties. Both members and non-members are reminded that only official church leaders speak for the church. Often, members speaking for themselves are mistaken as representing church views simply because they are Mormons.
The statement concludes by reminding church members to be actively involved in their communities and to utilize the strength of numbers, but adds this voice of caution:
Latter-day Saint ethical life requires members to treat their neighbors with respect, regardless of the situation. Behavior in a religious setting should be consistent with behavior in a secular setting. The Church hopes that our democratic system will facilitate kinder and more reasoned exchanges among fellow Americans than we are now seeing.
Read "The Mormon Ethic of Civility."
Tags: civility, Mormon doctrine, Mormon News, The Mormon Ethic of Civility
This entry was posted on Tuesday, October 27th, 2009 at 9:13 am and is filed under Array. You can follow any responses to this entry through the http://www.mormonchurch.com/1071/the-mormon-ethic-of-civility/feed feed. You can leave a response, or trackback from your own site.
Leave a Reply